Find beautiful teaware – no tea without a nice teapot
Besides all the organic tea 350+, you can also find a wide range of beautiful teaware such as tea cups, teapots, tea strainers and tea cosies etc.
A teapot can fit stylishly into your home and help make the frame for a pleasant afternoon with your loved ones.
Find the ideal teapot for you or a friend!
There is something for any tea lover.
And some tea cups or glasses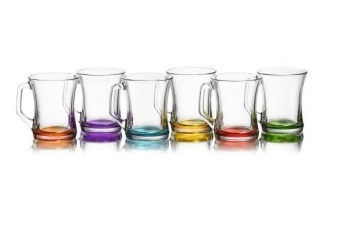 It looks really cool if your cups are matching the teapot!
But you could also invest in glasses, ideal for both hot and cold drinks and also the dishwasher 😉
You can fill 225 cc  or 7,5 oz of lovely tea into these nice glasses.
Tea cosies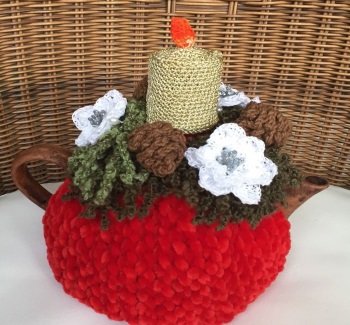 Enjoy your tea even more with a beautiful tea cozy.
This handmade Christmass cozy from Ukrainian designer is unique and also quite distinctive.
Ugly or beautiful? It depends on your personal preferences.
Naturally we also have some more common tea cosies.
Tea strainers & filters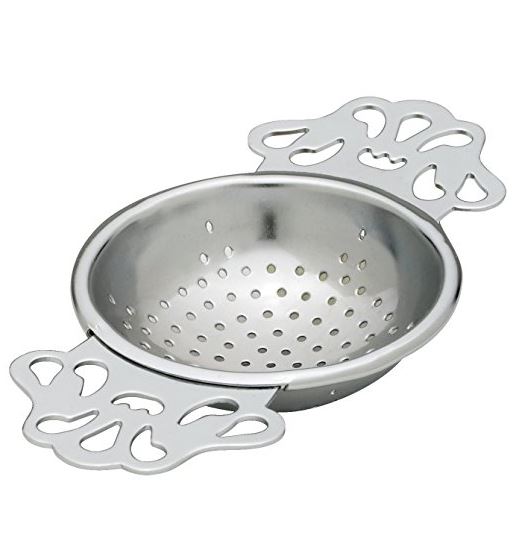 Did you know that recent studies have shown that teabags might contain a dangerous chemical?
Everyone knows that when a piece of paper gets wet, it falls apart easily. This is not the case for tea bags. The treatment used for tea bags is often a chemical called Epichlorohydrin (carcinogenic to man). Read more!
I assume that the organic tea companies are not using this problematic chemical!
To be on the safe side use a tea strainer.
Tea Canisters
Tea canisters and tea tins are the perfect solution to keep your tea fresh as can be and always in style.
If you buy a large amount of tea, you can divide it into what you will be using and leave the rest of it in the package.
Wrap it up in a plastic bag without air and seal it with a tight knot. Then place the airtight packaged tea somewhere dark and cool.
Tea is one of the foods that you can keep for a long time without worrying about whether it will last 😉
Matcha Bowls
Holding a matcha bowl (chawan) in your hands and raising it to your lips to sip a small portion of Matcha tea is a true delight.
Haven't tried it? Then you have something looking forward to. If you love green tea, you will also love matcha.
You could join a matcha workshop first. I did – it is fun, and you will meet other tea enthusiasts.
Other teaware
How do you brew the perfect cup?
For the perfectly balanced brew, different teas need to be steeped at different temperatures and for different times. So how do you get it right?
This revolutionary kettle has a motorised basket that automatically lowers tea leaves into and out of the water at precisely the right time.
With this machine I think it will be easier to get your husband to make the tea 🙂
Books related to tea
Also find books about tea such as:
And for the more spiritually oriented – tea books regarding how to read about your fortune in a tea cup!