Messages In Your Tea Cup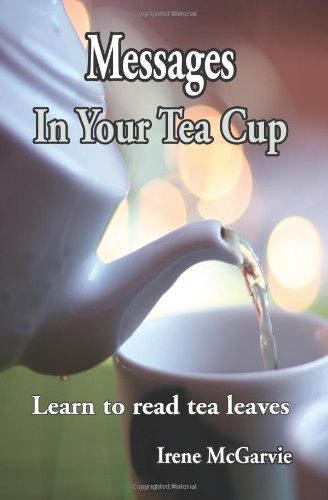 Have you ever wished that you could predict the future?
Throughout history people all over the world have been able to predict future events and get advice from "beyond" through tea leaf reading (tasseography).
It was popular because it worked so well and the necessary materials could be found in any kitchen.
In this book you will discover:
The history of tea leaf reading
How to read tea leaves and coffee grinds
How reading tea leaves helps develop your intuition
Why "ceremony" is important
How amazingly accurate tea leaf messages can be
Tea leaf reading is something that anyone can do.
Sure, some people might pick it up faster, but everyone can do it to some degree. Give it a try and decide for yourself.
This book will teach you everything you need to know to begin reading tea leaves immediately.
About Irene McGarvie
Irene McGarvie is an ordained Spiritualist Minister, medium and author of numerous books on spirituality and divination.
She also has a blog "Talking to Dead People" where she talks about mediumship and the religion of Spiritualism.
Tea Leaf Reading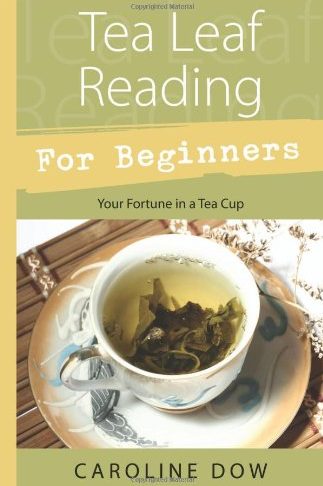 More people than ever are discovering the restorative benefits of tea and the life-enriching divinatory practice of tea-leaf reading.
In answer to the surging popularity of this healthy and mystical beverage, "Tea Leaf Reading for Beginners" teaches readers how to read and interpret tea-leaves in six simple steps.
This complete guidebook explores the origins of tea and tea-leaf reading, ways of giving readings, divination ethics, tea's medicinal uses, herbal infusion preparation, and how to host a tea party.
For quick and easy interpretation, hundreds of symbols and their meanings are included, organized by theme-animals, sun signs, plants, shapes, and many others.
About Caroline Dow
Caroline Dow has been a tea-leaf reader and herbalist for thirty years, and conducts popular workshops on tea-leaf reading all over the country.
She is the author of fourteen books under various pen names, and is the owner and manager of a successful herbal mail order company.