Books related to tea
A wonderful gift for any tea lover! Below you will find a short presentation of each book ♥
For all the tea in China
Robert Fortune was a Scottish gardener, botanist, plant hunter – and industrial spy.
In 1848, the East India Company engaged him to make a clandestine trip into the interior of China – territory forbidden to foreigners – to steal the closely guarded secrets of tea.
About the Author
Sarah Rose is a writer living in New York, educated at Harvard and the University of Chicago.
'For All the Tea in China' is her first book, published in 2009 in England and in 2010 in the United States.
The Associated Press said it was "a story that should appeal to readers who want to be transported on a historic journey laced with suspense, science, and adventure". All Things Considered, called it "a wonderful combination of scholarship and storytelling".
Tea: A history of the drink that changed the world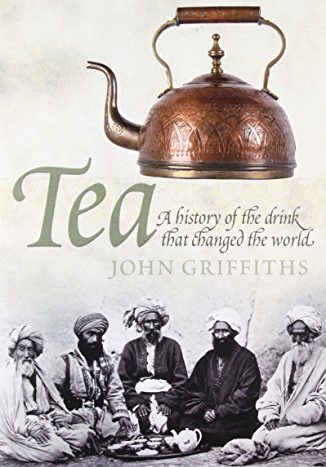 A fascinating account of the world's favorite beverage from John Charles Griffiths!
'Tea' is a comprehensive study of a drink that is imbibed daily by over half the population of the world, looking at the phenomenon as well as the commodity – from 2,500 AD to the present day.
Following on from the success of books such as 'Cod, Tobacco and Salt', 'Tea' takes a well-researched and fascinating approach to the world's second favourite beverage.
About the Author
John Charles Griffiths is a journalist who writes for numerous newspapers including the Daily Telegraph, the Financial Times and the Sunday Times. He is also a broadcaster, businessman and politician living in Gloucestershire.
He has written 14 books (four about Afghanistan), and has visited virtually every part of Afghanistan including the remote north – east.
"The well-traveled Griffiths is a snappy writer, making this informative and essential book for tea-lovers an entertaining read." said by The Bloomsbury Review.
A Brief History of Tea
Bringing colorful detail and narrative skill to this history, author Roy Moxham – once a tea planter himself – maps the impact of a monumental and imperial British enterprise.
In this book, he offers a fully fascinating, and frequently shocking, tale of England's tea trade – of the lands it claimed, the people it exploited, the profits it garnered, and the cups it filled.
About the author Roy Moxham
Born and brought up in Evesham, Worcestershire, he went out to Africa in 1961 as a tea planter in Nyasaland, later Malawi. He spent 13 years in Eastern Africa before returning to London to set up a gallery of African art.
Following retirement in 2005 he devotes his energies to writing and giving talks. He spends half his time in London and the other half travelling, principally in India.
'A very well-written book and enlightening on all aspects of the desirable shrub.' Financial Times.