Steam Waverz breathes artworks to life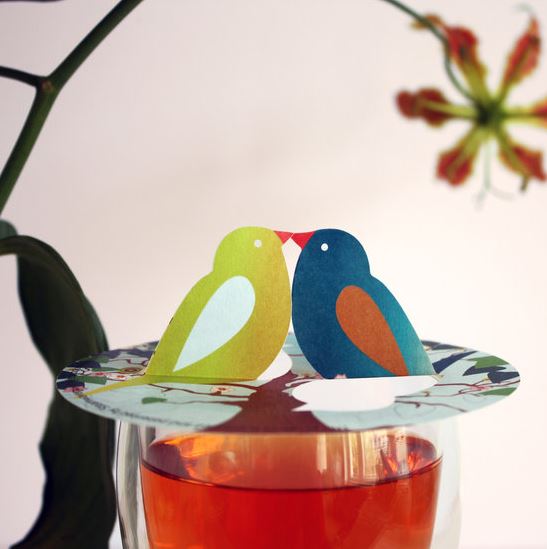 Steam Waverz make your hot drinks into a little celebration and invite you to enjoy your tea even more.
They help you to slow down and elevate your mood with every cup of tea.
Simply put the wavers on the rim of your steaming tea cup and watch the story unravel. They perform the best between 85°C and 50°C.
Don't let the waver touch the drink and don't use them with foam drinks like cappuccino.
Look right here to see it live!
Designed by Dutch Angeliek Caelen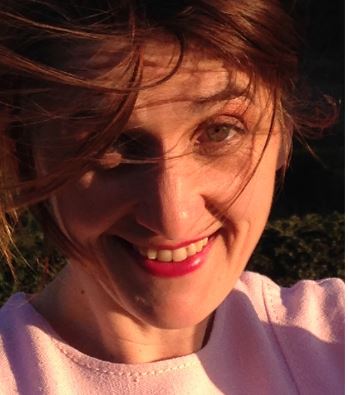 Steam Waverz are drawn, designed and developed by Dutch Angeliek Caelen who was raised in a rural area of Limburg, Netherlands and now lives in Amsterdam.
Angeliek has studied fine arts at the Royal Academy of Fine Arts Antwerp, and arts and crafts at the Senior Catholic College Sittard.
She now teaches art and design at a primary school in Amsterdam when not developing new tea-birds 😉
The brand is sold in the Netherlands, Belgium, Switzerland, Germany, Canada and USA.
The little tea-birds are sustainable
They are made of thin, light, translucent material and are reusable.
Printed with food packaging ink which is better for the environment and safety. The packaging has a FSC label.
Enjoy the tea artworks multiple times!
The perfect gift to share with friends….and a must-have accessory to present all your tea parties.
Where to purchase
Purchase on the webshop and at gifts and interior specialists, museum shops, tea connoisseurs, coffee specialists and paper lovers.
Check the sales points page for a point of sale in your area.
Who are you surprising with this lifestyle gift?