'The little Tea Handbook':
Basics for any tea lover and the perfect Christmas gift!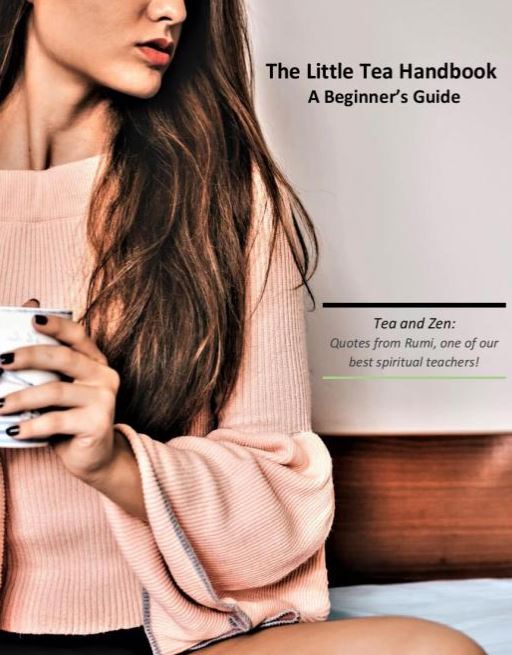 In this little tea handbook you will find some basic info to get you started. You will get to know about the differences between the types of tea, which tea might be the best for you and you will find out why tea is so amazing.
Also, you'll find out how to brew a good cup of tea and how to use tea leaves as a snack.
During your tea time, give yourself a moment to reflect on life with the best quotes from Rumi, spiritual teacher.
What you will get:
History of tea, the short version
The differences between the types of tea
How to brew a good cup of tea
How to store your tea best
Tea chemistry
Why tea is so amazing
Drinks based on tea
Why you should drink more tea 😉
All of this is presented in an easy – going way.
'Men's Survival Guide to Salad and Women'
For anyone who are aiming to have a better love and sex life ❤️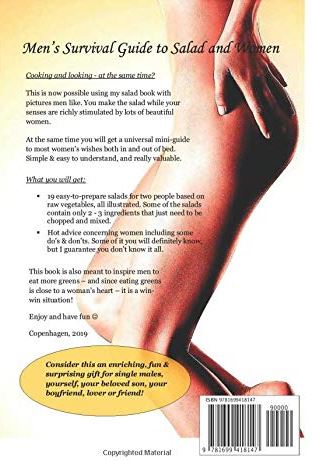 Cooking and looking – at the same time?
This is now possible using my salad book with pictures men like. You make the salad while your senses are richly stimulated by lots of beautiful women.
At the same time you will get a universal mini-guide to most women's wishes both in and out of bed. Simple & easy to understand, and really valuable.
What you will get:
19 easy-to-prepare salads for two people based on raw vegetables, all illustrated. Some of the salads contain only 2 – 3 ingredients that just need to be chopped and mixed.
Hot advice concerning women including some do's & don'ts. Some of it you will definitely know, but I guarantee you don't know it all.
Why not try with a gift, which can really make a difference!